Emergency Oil Spill Cleanup
From routine highway truck spills to major environmental impact events, C2G Environmental Consultants stands ready to assist clients 24 hours a day from various locations located throughout New York.

We provide you with fast, reliable response to any emergency spill or release situation. Whether it hazardous material or not, the trained professionals on our Emergency Response Team are qualified and equipped to mitigate an organized emergency response quickly and effectively to limit the environmental impact of the situation. We plan the remedial activities closely with federal, state, and local agencies to rapidly assess your release, minimize the spread of contamination, and stabilize the situation.

24 Hour Emergency Spill Response

With a qualified staff of professionals on call, an array of vehicles and equipment available 24 hours a day, seven days a week, and a complement of affiliated companies, C2G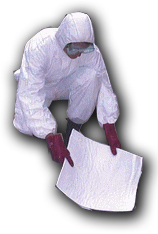 Environmental Consultants is prepared to respond to emergency spill situations of any size.

Emergency Spill Response Services:
• Hazardous Waste Spill Clean Up
• Non-hazardous Waste Spill Clean Up
• Chemical Spill Clean Up
• Oil Spill Clean Up
• Emergency Building Stabilization Service
• Emergency Demolition
• Emergency Lab Packing
• Emergency Pump-outs
• Emergency Waste Disposal
• Standby Emergency Response Coverage
• Flood Response

The C2G Environmental Consultants Emergency Response phone line is open 24 hours a day, seven days a week. In the unfortunate event that you experience an emergency spill or release, just call us at 845-255-4900 or 631-414-7757.
Or you've finally decided to switch to gas as your source of heat? Whatever your reason, C2G Environmental will provide you with the most professional Oil Tank Services throughout the Hudson Valley & Long Island.
Full Oil Tank Abandonment & Replacement Installation Packages
Includes: cleaning and abandonment of any-size tank, installation of new aboveground 275 gallon oil tank (new gauge, vent, fill and alarm), tank abandonment certificate and bottom sludge disposal.